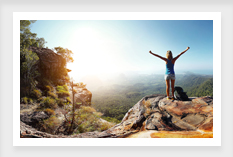 Jamal travel agency
is one of the oldes travel agencies in Ras Al Khaimah. Originally founded 1988. by Sainulabdeen Salim under the able leadership of HH Sheikh Jamal Bi Saqar Al Qasimi. We are one of the most reputed and leading travel agencies in the northern emirates, headed by eminent professionals in the travel and tourism Industry with over 200 Million Dirhams annual sales. We have active, efficient and multi linguistic staff with round the clock accessibility. We have our branches in Dubai, Jazeera, RAK free zone and shortly opening one in Abu Dhabi.
Mission
An unwavering commitment to customer satisfaction that leads to a mutually beneficial, lifelong relationship. We place a premium on communication so our representatives can fully understand the client's needs. This understanding allows us to serve our clients by becoming partners in achieving their individual and business goals. Getting clients to their destination and back is only half the job; we seek to provide demonstrable value for customer satisfaction.
Objective
Quite simply: The complete satisfaction of every traveler that calls on Jamal travel agency. We recognize that good service is more than competitive pricing; it's a near-obsessive attention to detail that transforms a good experience into an exceptional one. We don't want to sell you a travel package; we want to understand your needs, so we can custom design a travel solution that meets your specific requirements. We look at your opportunities and challenges and design a solution customized to fit you.